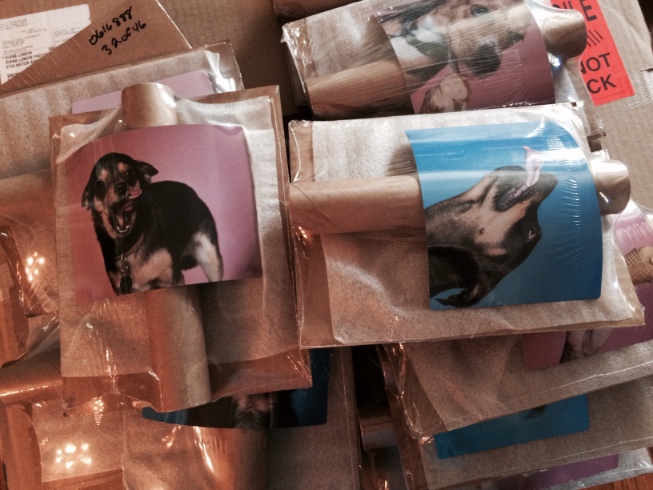 Yahoo, the curved metal prints from our Maxwell Dog Ice Cream Social are in and they look fabulous! Can't wait to drop these off tomorrow at the Studio City boutique! They are really gorgeous!
The FedEx man dropped off four huge boxes of these well-packed puppies! We had 46 prints ordered. That's a lot of prints. 
The girls got the pink backgrounds, the boys got the blue backgrounds. They all look very nice. I still haven't unpacked them all yet but I did rip into that first box.
Looking forward to sending out the email blast to let everyone know they're here!
Oh, by the way, my next dog photography event will be October 26 from noon to 5 p.m. at the Top Dog Barkery in Newport Beach. Call (949) 759-DOGS to RSVP, it's going to be another blast!!! Top Dog Barkery is at 924 Avocado Ave, Newport Beach, CA. Hope to see you there!
Can't make that shoot? Call me 818.481.5214 and let's plan your own session. I'm Diana Lundin and I'm a Los Angeles pet photographer. And I can't wait to shoot your dog. :)