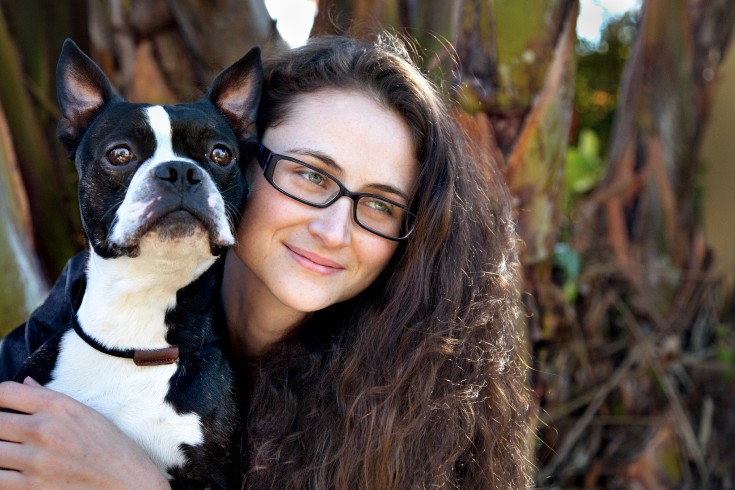 Should we ever meet, dog lover/owner/caretaker/soulmate, and I certainly hope we do, there are some things we should talk about. And I'm sure you would be really happy to tell me.
The thing about us pet lovers is we never run out of things to say about our animals. We love them so. If your relationship with your pet is anything like mine is with mine, it's a deep and abiding love. Kind of ridiculous for an animal that can't communicate with words, per se, but can communicate with their entire body and soul. But not ridiculous at all.
I'm going to ask you a bunch of questions. Because I'm nosy like that. And I want to know. And here's an opportunity to be interviewed about your dog. Remember, I was a reporter for 15 years in an earlier life. I'm gonna ask questions.
Here are some things I'm likely to ask you:
Nicknames for your dog
What's your favorite of those names and why do you call him or her that?
Describe a perfect day for your dog.
What do you love about your dog most?
How did you get your dog? How did you know it was yours?
If you could have one character trait of your dog, what would it be?
Describe a memorable moment with your dog.
What do you love doing with your dog the most?
What is one thing that your dog does that makes you laugh?
What is your favorite physical feature of your dog?
How does your dog's fur feel against your face?
What would you tell me? What would you like me to know about your dog? Your relationship with your dog? I want to know.
We don't even have to have a photo shoot, if I know you have a dog, I'm going to talk to you about your dog.
But if we had a shoot, you know what? I could take that interview and put it in a book with images of your dog. And you could see what you wrote about your loved one as you look at the book.
Wouldn't that be lovely? I think it would. Your dog... a love story.
I'm Diana Lundin and I'm a Los Angeles pet photographer. Call me at 818.481.5214. Let's talk.