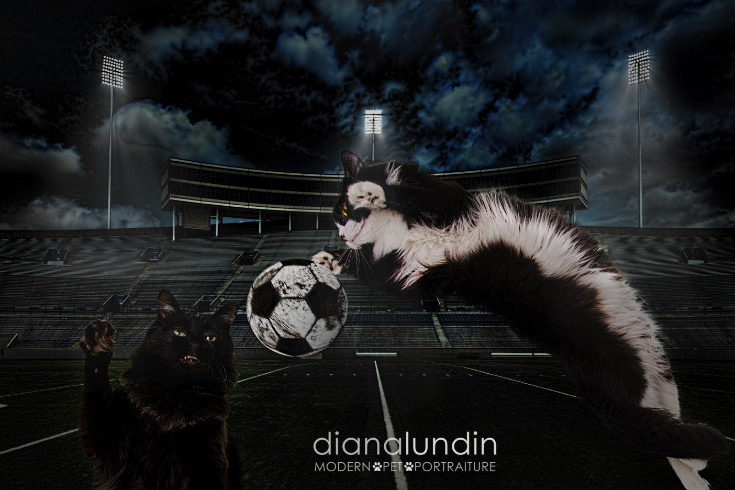 Nothing brings me more joy than my own pets and I hope it's the same for you. I have two cats adopted last June... they were both approximately 3-years old at the time but really, who knows? Anyway, the boys, Mango, the all-black cat, and Kiwi, the tuxedo -- or the Gentlemen House Cats, as we call them -- have, or "had", I should say, because their habits have once again changed -- a tendency to race through the hallway in the wee hours of the morning. So I created a composite of what I imagine their antics are. I can't see them actually playing soccer, but it sures does sound like they are.
We adore them, they are full of humor and boy energy and just a lot of fun to have around.
So I celebrate National Pet Day with them in mind!